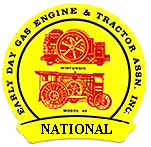 Christmas Party
The highlight of this event was catching our safety officer wearing street shoes. I got this pic to prove he owns a pair. A delicious catered meal, lots of deserts and tall tale swapping.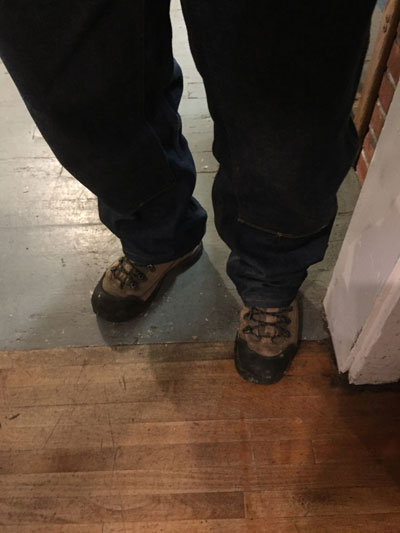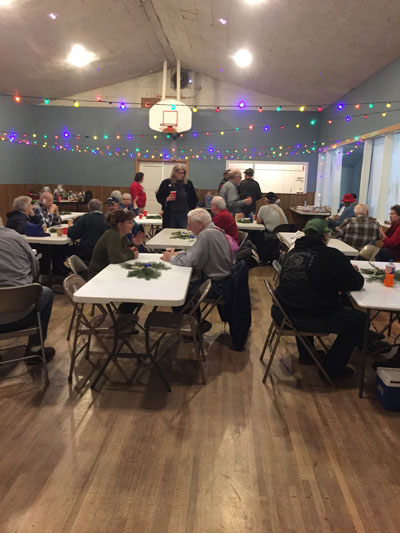 Kings Museum
Another great meeting venue arranged by our leadership. This museum has a lot more than tractors on display. It is well worth a trip to Chehalis.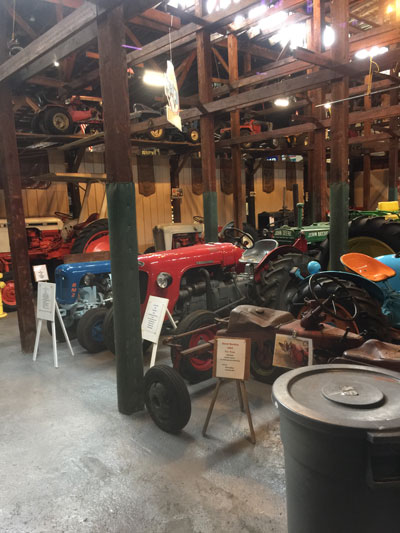 Did you know Lamborghini manufactured tractors? Here are two.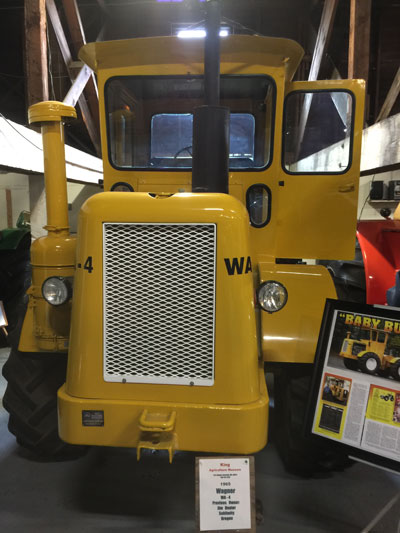 This WA4 from the late 60's has an urban legend involving John Deere. The Mueller Report could find nothing in writing.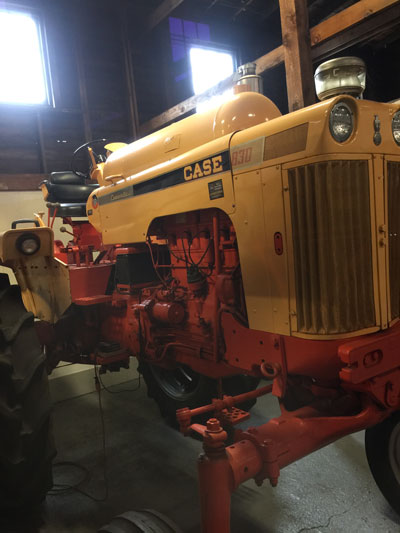 The "8" in this CASE 830, must have stood for the height of this propane powered behemoth. It is over 8 feet tall at the engine cowling.
The Corliss
In 1926 the Mid Columbia Lumber Company bought and moved the engine to Stevenson Washington from the Storey Keeler Lumber Mill in Cascade Locks. It was in operation until the mill was destroyed by fire in 1949. The boiler was fired six days a week and banked on Saturday night so as to burn through Sunday and be ready to go back to work on Monday. Heat cycling cracked iron so the temperature was maintained for efficiency and protection of the boiler. Fuel used to stoke the flames was from slabwood and mill leftovers. The engine weighs 32 tons with 15 tons in the flywheel. The swing ball governor kept the rotation speed at 100 rpm. Excess pressure was diverted to the managers office radiator for heat. The machine developed 400 horse power with 160 thousand foot pounds of torque. The output drove an overhead line shaft that operated belt driven equipment in the mill. Trees less than 3 feet in diameter were rejected and those between 3 and 6 feet in diameter were made into Cants for aircraft carrier landing decks, cribbing for dams on the Columbia and railroad trestles. The mill could handle logs up up to 50 feet long. The flywheel was about 75 feet away from the mill and needed one mile of continuous sisal rope to drive the main pulley. The rope was looped for traction and strength.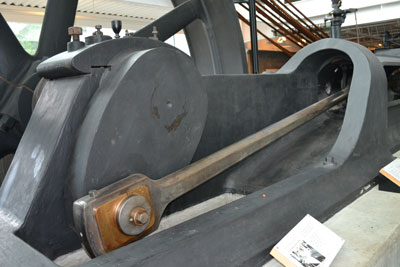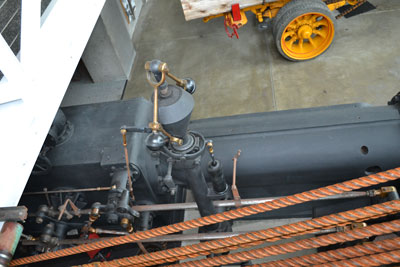 This steam engine is located in Stevenson Washington at the Columbia Gorge Interpretive Center Museum. This is a great museum and worth the trip. The friendly staff started the Corliss steam engine for us and we got to watch it roll.
The most important feature of this outfit is you.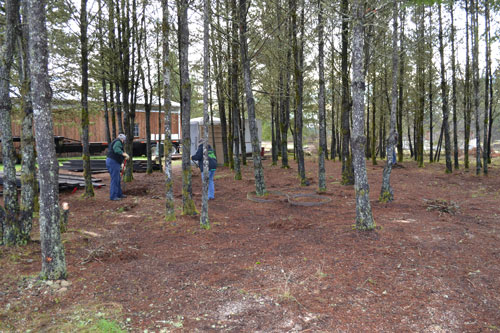 Current Newsletter
Read More -->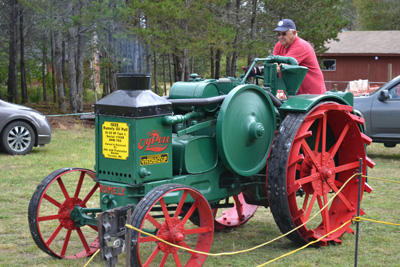 Classifieds
Learn More -->
Join Us
Become a member of Branch 245